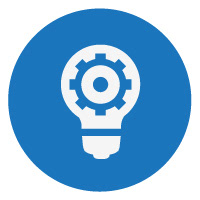 Elcon Associates, Inc. is an established electrical and systems engineering firm that was founded in 1975. Our clients represent organizations from both the public and private sectors.
Our team of experienced engineers and designers specialize in the fields of power, lighting, communications, instrumentation and control systems, and rail systems engineering including traction power, OCS, signals, corrosion control and systems integration. We provide professional services in the areas of Airports, Buildings, Marine & Ports, Renewable Energy, Transit & Rail, Utilities & Power, and Water & Wastewater. 
We provide the following services:
Design Coordination
​​​​​​​
Inder K. Chawla, PE, MBA – Director


Inder is a Director at Elcon Associates, Inc. He is a licensed professional Electrical Engineer and holds a M.B.A. from the University of Portland. Inder has over 46 years of experience in managing multi-disciplinary projects, QA/QC, planning, budget development, scheduling and estimating for various types of transit systems, utility design and construction management.
He has in-depth experience in design management and review of various system elements including traction power, signals, communication, fare collection and corrosion control. In addition to his transit experience, Inder has considerable experience in the design of power generation and utility systems for electric utilities and power plants. Inder also has experience in the design and construction management of industrial wastewater treatment plant facilities.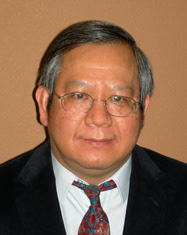 Kinh D. Pham, PE – Managing Principal, President & Director


Kinh is the Managing Principal, President and Director of Elcon. He joined the firm in 1980 and was made a principal/partner in 1987. He has over 35 years of project management and project engineering experience in the areas of hydroelectric power generation, high voltage substation design, rail transit traction electrification, SCADA and PLC control system design. His project experience includes managing and designing a number of rail transit projects in North and South America, numerous high voltage substations and hydro power plants in the Pacific Northwest.
Kinh is a senior member of the Institute of Electrical & Electronic Engineers and a member of Eta Kappa Nu. He has also served on the Mass Transit Compatibilities Advisory Board. He has co-authored a textbook and authored/co-authored numerous papers in the areas of power system protection and controls, grounding and PLC applications. Kinh received his B.S. degrees with honors in Mathematics and Electrical Engineering from Portland State University (PSU). He earned his M.S. degree in Electrical Engineering from the University of Portland. He did his doctoral studies in electrical and computer engineering from PSU. Kinh is a licensed professional engineer in 10 states including Oregon, California and Washington.
Dimitrios K. Siaterlis, PE – Manager of the Seattle Office


Dimitrios is in charge of Elcon's Seattle office. He is a Principal Electrical Engineer with 28 years experience in the preparation of construction documents for commercial and industrial facilities throughout the Northwest. He is accustomed to managing electrical design projects for power distribution, lighting, communications and control systems in facilities including wastewater treatment plants, airports, university campuses, ferry terminals, transit facilities and roadways. Dimitrios earned his B.S. in Electrical Engineering from the University of Washington and is a licensed professional engineer in California and Washington.